International Literacy Day: QUIZ
.
Happy International Literacy Day.
It's International Literacy Day, an annual holiday dedicated to, according to founders UNESCO, highlighting the importance of literacy to individuals, communities and societies.
This year, in particular, UNESCO is 'looking at what kind of literacy skills people need to navigate increasingly digitally-mediated societies, and to explore effective literacy policies and programmes that can leverage the opportunities that the digital world provides'.
Current Global Literacy Stats.
Did you know that despite literacy development being at an all-time high, UIS data shows that 758 million adults – two-thirds of whom are women – still lack basic reading and writing skills.
UNESCO had this to say: "In order to close the literacy skills gap and reduce inequalities, this year's International Literacy Day will highlight the challenges and opportunities in promoting literacy in the digital world, a world where, despite progress, at least 750 million adults and 264 million out-of-school children still lack basic literacy skills."
With that being said, we're here to do whatever we can to help with improving literacy in the digital age – why not take our quiz here.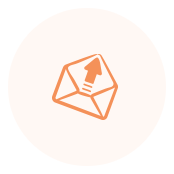 Looking for a Job?
Every day we match thousands of talented individuals with temporary and permanent jobs. We have opportunities available across the UK, from warehouse operatives to legal secretaries, temporary, contract, or permanent.
Browse Jobs
Searching for staff?
We offer 360° recruitment services in one solution. As multi-sector recruitment experts, we have ​panoramic views of the industry and the markets in which we operate.
Our Sectors
Your local office.
We have hiring hubs located across the UK; from Belfast to London; Dundee to Taunton. But we don't let geography confine us. Our expert teams use industry-leading technology to reach candidates all over the country and beyond.
Branches Network