International Women's Day Q&A with Lianne
.
This years International Women's Day theme highlights how women do not require equal treatment, but equitable treatment!
So we caught up with Lianne Garnett, our Newport Branch Manager. Lianne feels passionate about International Women's Day and using her voice to spark the conversation towards positive change. We spoke to Lianne about her career, how to be assertive, equity in the workplace and menopause awareness. 
International Women's Day Q&A With Lianne. 

Hi Lianne, nice to speak to you again. How are things going in Newport? 
Hello. Likewise, things are going great! Business is good in Newport and it's International Women's Week, what more could you want?

We couldn't agree more! So, as a female leader, can you tell us a bit more about your career journey?
It wasn't easy! After years of hard work I am now in the position where I run the branch operation for The Recruitment Co. I'm a little older than when I started all those years ago, but my desire, knowledge and skills have only grown in that time. I recently celebrated my fifth anniversary at The Recruitment Co.
This year's IWD theme is Equity vs Equality, what's the difference between the two in your eyes?
Equality ensures everyone is treated the same and given the same opportunities to grow, thrive and succeed in life. Equity is recognising that we all start in a different place and acknowledging that adjustments may be needed to ensure that any imbalances are addressed.
And what does Equity in the workplace mean to you? 
Following a menopause awareness survey that went out to all colleagues at The Recruitment Co., I made a point within the business on how menopause impacts women in the workplace and how this needs to be addressed. Menopause is a fact of life for around 51% of the population and 80% of females will experience menopause symptoms, the focus on how it impacts women was very welcome.
I'm proud to work with a company that is taking positive steps to address this and takes feedback from employees seriously. I hope that by making some noise about my experience of going through menopause, other female colleagues at The Recruitment Co. will benefit from any changes that the business puts in place.
Although it's now changing, with recruitment traditionally being a male-dominated industry, how do you ensure your voice is heard?
By being empathetic, nurturing and generous. I believe that because I listen, my voice gets heard. I'm never afraid to have my say and always do so in a calm but direct manner. Being passionate naturally leads to assertiveness as I'm so keen to get my point across. I never force my point of view, I naturally enthuse the people around me. Whilst I am passionate about my beliefs, I'm happy for people to disagree with me and I will hear them out. My favourite saying is "Choose to lead a revolution not a riot".
Want to hear more about the difference between equity and equality from our Head of HR? Head over to our Youtube channel to learn more.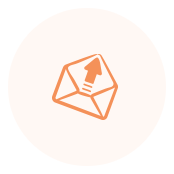 Looking for a Job?
Every day we match thousands of talented individuals with temporary and permanent jobs. We have opportunities available across the UK, from warehouse operatives to legal secretaries, temporary, contract, or permanent.
Browse Jobs
Searching for staff?
We offer 360° recruitment services in one solution. As multi-sector recruitment experts, we have ​panoramic views of the industry and the markets in which we operate.
Employer Zone
Your local office.
We have hiring hubs located across the UK; from Belfast to London; Dundee to Taunton. But we don't let geography confine us. Our expert teams use industry-leading technology to reach candidates all over the country and beyond.
Branches Network