Introducing The Recruitment Co
.
Cordant People and Premiere People, part of Cordant have announced they have merged and rebranded to The Recruitment Co.
The move comes after a record-breaking year which, even in the face of a global pandemic, has seen the now combined businesses substantially boost profits and almost double their headcount.
The new brand celebrates the evolution from a prominently blue-collar, industrial temp recruiter, to a £240 million turnover, multi-sector player, operating within the Public Sector, Production and Manufacturing, Customer Services, Warehouse and Logistics, as well as Catering and Hospitality, Admin and Office Personnel, Technical and Engineering.
Commenting on the rebrand, Managing Director, Darren Roscoe said: "Over the last 18 months we have grown exponentially to meet the demands of a competitive market and changing employment landscape. Our considerable growth has allowed us to positively reflect on who we are as a business; where we operate; who we serve; our geographical reach and our sector coverage – from this it became clear that we had outgrown the legacy brands. 
 "Our service offering has evolved to accommodate the needs of clients, candidates and the challenging hiring market. We believe we have created a powerhouse brand that will exceed expectations whilst continuing to offer the quality experience and service excellence we are known for".
On a mission to "keep the world of work moving",  the business is committed to making the recruitment process accessible, efficient and agile, utilising technology and innovation to engage diverse markets and audiences.
Jamie Reynolds, CEO of Cordant, the parent company of The Recruitment Co. said: "Given the ongoing war on talent in the UK, we are proud to introduce a corporate identity which better aligns with our culture, positions our ability to attract and retain the best talent, and respond to client requirements in a rapidly changing digital landscape.
"The Recruitment Co. tagline is 'Always in Good Company' a statement which supports our ability to understand and resonate with our partners and stakeholders. We will continue to be human-centric putting people and the communities in which we operate at the centre of everything we do".
The rebrand isn't just an aesthetic change; it's also culture and purpose-driven. With The Recruitment Co. in talks with charity partners Centrepoint and ENEI on collaborative social projects, they needed a brand that was relatable and meaningful.
Lorna Bunnell, Brand Strategy Director at Cordant explains: "People are at the heart of this business – it was evident through the brand workshops that colleagues enjoy working here, clients see us as an extension to their team, and candidates always return to us to find their next role. We needed a brand that reflected this.
"Operating in a digital age we recognise that only the most engaging, innovative, socially driven recruitment businesses will stay relevant. With an already established reputation, the new look and feel accurately depicts the essence of what we do; professional but fun, expert but approachable, industry-leading with a bold edge".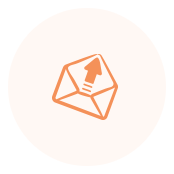 Looking for a Job?
Every day we match thousands of talented individuals with temporary and permanent jobs. We have opportunities available across the UK, from warehouse operatives to legal secretaries, temporary, contract, or permanent.
Browse Jobs
Searching for staff?
We offer 360° recruitment services in one solution. As multi-sector recruitment experts, we have ​panoramic views of the industry and the markets in which we operate.
Employer Zone
Your local office.
We have hiring hubs located across the UK; from Belfast to London; Dundee to Taunton. But we don't let geography confine us. Our expert teams use industry-leading technology to reach candidates all over the country and beyond.
Branches Network