IR35's Place In The Public Sector
.
With Public Sector suppliers hitting the headlines for breaches of IR35, Helen Whitfield, Head of Public Sector at The Recruitment Co., reflects on IR35s place in the public sector and why putting legislation out of sight and out of mind isn't good for business!
---
Being immersed in the complicated realm of compliance, 'disguised employment' and HMRC regulations is essential when working within the public sector, particularly as a supplier. Operating in a fair, compliant and ethical manner is vital. That's why at The Recruitment Co., we put a strong emphasis on maintaining and adhering to standards and regulations, both existing and emerging.
At the time IR35 was announced, there was a lot of fear and concern around what the changes might mean for the contracting industry – particularly the impact on the public sector's essential flex workforce.
I had some particularly interesting conversations with peers, gained fascinating insight from experts and discussed best practice approaches with my contacts in the public sector. Creating these open forums was essential to ensure we didn't put IR35 out of sight and out of mind but rather embraced the inevitable and positioned ourselves as supportive experts on the topic.
But it can't be denied; there's been a big shift. Some organisations have ceased using off-payroll workers, opting to partner with management consultancies and fixed-term contractors. Career interims have reevaluated their options, which in turn has put pressure on the sourcing of temp workers, and similarly, there are challenges around the fulfilment of statutory roles.
From an agency perspective, many suppliers have reigned back their service, but it seems that in the main, the recruitment industry, with gritted teeth, is managing the process, adapting to IR35's place in the public sector – focusing on offering more valuable, robust, compliant solutions whilst retaining highly-skilled 'freelancers' on a more consultancy basis.
As a partner to clients within the public sector, it's important to be aligned with their instinctually cautious and risk-averse nature. Clients need to be aligned with well-informed and expert decision-makers. At The Recruitment Co., we have the knowledge, understanding and experience to facilitate IR35-compliant processes.
Although the IR35 reform came into place in the private sector over 2 years ago, it is only now that cracks are starting to show, and evidence of suppliers ignoring IR35's place in the public sector is coming to the fore. It's the responsibility of the supplier to manage their operation, but non-compliant delivery of service runs the risk of bad press for the end user.
If you are concerned about breaches of IR35, want to learn more about legislation or are looking for a reliable partner to attract, engage and retain your contingent workforce, get in touch!
For further information on how we can assist with your hiring needs, please contact:
Carl Murphy | Operations Manager | 07936 348 25 | carl.murphy@therecruitmentco.uk
Helen Whitfield | Head of Public Sector | 07979 547 666 | helen.whitfield@therecruitmentco.uk
Jackie Collins | Business Development Manager | 07824 631 066 | jackie.collins@therecruitmentco.uk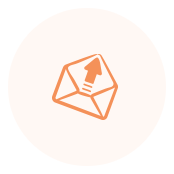 Looking for a Job?
Every day we match thousands of talented individuals with temporary and permanent jobs. We have opportunities available across the UK, from warehouse operatives to legal secretaries, temporary, contract, or permanent.
Browse Jobs
Searching for staff?
We offer 360° recruitment services in one solution. As multi-sector recruitment experts, we have ​panoramic views of the industry and the markets in which we operate.
Our Sectors
Your local office.
We have hiring hubs located across the UK; from Belfast to London; Dundee to Taunton. But we don't let geography confine us. Our expert teams use industry-leading technology to reach candidates all over the country and beyond.
Branches Network