Is Hybrid Working Here To Stay?
.
A key player in the great resignation, and a continuous talking point in the workplace, hybrid working has changed the world of work. Hybrid working is a combination of home and office working and it has rocketed since the pandemic. The increasing popularity of hybrid working is largely down to giving employees the flexibility they want whilst doing a great job offsetting the pros and cons of both remote and in-office working.
Negotiating power remains in the candidates' hands, but for how long?
With an ongoing tight labour market, only 49% of employees being asked to return to work are doing so, and with remote working interest increasing by 556%, it's safe to say hybrid working isn't going away anytime soon. However, with the current cost of living crisis causing stagflation in the UK economy, experts are predicting a serious recession on the horizon and this will have a strong impact on labour market conditions.
Negotiating power could quickly swing back into the hands of the employer as available talent in the labour market increases due to the consequence of a recession. What could this mean for employees? If businesses give no option but to return to the office, all those who left their current roles throughout the great resignation for remote working opportunities could be left with massive resignation regret, a topic we discussed in detail here.
Your thoughts
For hybrid and remote working to stay, it will need to be a key factor in the majority of job seekers' decisions when choosing who to work for. We asked you for your thoughts on remote, hybrid and in-office working, to see which you prefer via our LinkedIn page. Over 400 people took part in the poll, 49% preferred hybrid working, 38% prefered working from home and only 14% preferred working from the office full-time.
With interest in hybrid working so high and strong research suggesting the benefits to employee productivity and wellbeing when working hybrid, it is safe to say that we will not be going back to a pre-pandemic working world. When employees have power in negotiations, the pressure will be on the employers to deliver. However, we must note with a potentially harmful recession on the horizon, for how much longer will employees have such strong negotiating power before it's flipped back into the hiring manager's hands?
For more insight on workplace talking points, career advice, company updates and much more, check out our Careers Hub.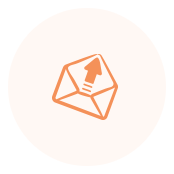 Looking for a Job?
Every day we match thousands of talented individuals with temporary and permanent jobs. We have opportunities available across the UK, from warehouse operatives to legal secretaries, temporary, contract, or permanent.
Browse Jobs
Searching for staff?
We offer 360° recruitment services in one solution. As multi-sector recruitment experts, we have ​panoramic views of the industry and the markets in which we operate.
Our Sectors
Your local office.
We have hiring hubs located across the UK; from Belfast to London; Dundee to Taunton. But we don't let geography confine us. Our expert teams use industry-leading technology to reach candidates all over the country and beyond.
Branches Network