Is this the end of job hunting?
.
Tech experts are suggesting that more automation will be used in the future of job-searching and hiring.
Not a big fan of long application forms as a jobseeker? Find interviewing potential candidates a laborious process as a hiring manager? Well, you may just be in luck as the future of job searching and hiring seems to be moving toward a minimal effort procedure for all parties, according to tech experts.
Employers could rely on new technology that would filter through public data to identify the ideal employee and make hiring decisions in this manner – the technology could even begin to use facial recognition algorithms to track a potential candidates enthusiasm!
Video interviewing is already a tried and tested form of recruiting, which you may have experienced yourself first hand. Couple this with the suggestion of new recruitment tech having a key role in the future of recruitment and it may not be long until we wave goodbye to the traditional application process and interview format.
From uploading video responses to interview questions, new technology could detect non-verbal cues such as tone and facial expressions whilst eliminating human bias.
You can check out the BBC's Future of Work series over on their website if you're interested in finding out more about the emerging technology that's been tasked with simplifying the recruitment process.
So, what're your thoughts on the possible role tech could play in the future of recruitment? We for one live for the human aspect of recruitment, so come and see us! You can find your nearest branch here!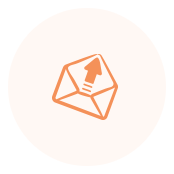 Looking for a Job?
Every day we match thousands of talented individuals with temporary and permanent jobs. We have opportunities available across the UK, from warehouse operatives to legal secretaries, temporary, contract, or permanent.
Browse Jobs
Searching for staff?
We offer 360° recruitment services in one solution. As multi-sector recruitment experts, we have ​panoramic views of the industry and the markets in which we operate.
Employer Zone
Your local office.
We have hiring hubs located across the UK; from Belfast to London; Dundee to Taunton. But we don't let geography confine us. Our expert teams use industry-leading technology to reach candidates all over the country and beyond.
Branches Network