The Good Work Plan – Legal Changes for Agency Workers
.
6th April 2020 marks a series of legal changes in the recruitment industry for managing agency workers and wider changes for all workers across the UK. As part of the 'Good Work' Plan and advice from the Low Pay Commission, all of these changes are to implement positive improvements for all employees.
National Living Wage / National Minimum Wage Increase
From 1st April 2020, the National Living Wage / National Minimum Wage has increased for each bracket to:
Workers aged 25 and over: £8.72 an hour (National Living Wage)

Workers aged 21-24: £8.20 an hour

Development rate for workers aged 18-20: £6.45 an hour

Young workers rate for workers aged 16-17: £4.55 an hour

Apprentice rate: £4.15 an hour
To ensure the rates are met by businesses across the UK, the government will be resuming the public naming of businesses that pay their employees below the National Minimum Wage as well as serving fines for those who do not comply.
Abolishing Swedish Derogation
As part of the Good Work Plan, the government decided to abolish the Swedish Derogation Act, which allowed employers using agencies to employ temporary staff to opt out of paying them at an equal rate to their permanent workforce. This changes from 6th April 2020 as part of the Agency Workers (Amendment) 2019 regulations coming into force. This means all employees will be paid equally regardless of whether they are employed directly by the employer or through an agency.
Key Information Document
Also as part of the Good Work Plan, all workers employed via a recruitment agency are entitled to a document that states what contract they are on, their rate of pay, how they will be paid and by which company. This document must be provided to the employee at the start of their employment. Employees must also receive a written statement of terms.
Annual Leave Calculations
The reference period for annual leave calculations for workers employed via an agency has been extended to 52 weeks, from the previous 12 weeks. This means holidays for temporary workers will be calculated over 52 weeks, as opposed to 3 months.
Parental Bereavement Leave and Pay
The Parental Bereavement (Leave and Pay) Act 2018 gives all employees who lose a child under the age of 18, or suffer a stillbirth from the 24th week of pregnancy, on or after today's date. The two weeks' leave may be taken in one or as two non-consecutive one week blocks, any time in the 56 weeks following the child's death. The leave will paid at the same statutory rate as other family friendly rights if the employee has 26 weeks' service.
Employed parents are already entitled, as a day one right, to take a reasonable amount of unpaid time off to deal with emergencies involving a dependent, including dealing with a dependent's death.
Due to the current COVID-19 pandemic, the IR35 legislation has been postponed until April 2021.
All of these changes have been implemented to protect and enhance the working conditions for temporary workers employed via an agency. Cordant People have ensured we meet all parts of the Good Work Plan as an employer of temporary workers and have engaged our clients on all parts of the new legislation; especially the responsibility of ensuring the National Minimum and Living Wage increases are implemented, if not already met.
If you work for Cordant People and want more information on how these changes affect you, contact your local Cordant People branch.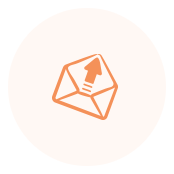 Looking for a Job?
Every day we match thousands of talented individuals with temporary and permanent jobs. We have opportunities available across the UK, from warehouse operatives to legal secretaries, temporary, contract, or permanent.
Browse Jobs
Searching for staff?
We offer 360° recruitment services in one solution. As multi-sector recruitment experts, we have ​panoramic views of the industry and the markets in which we operate.
Employer Zone
Your local office.
We have hiring hubs located across the UK; from Belfast to London; Dundee to Taunton. But we don't let geography confine us. Our expert teams use industry-leading technology to reach candidates all over the country and beyond.
Branches Network