Looking After Your Own Wellbeing
.
 "Mental health problems can affect anyone, any day of the year, but October 10th is a great day to show your support for better mental health and start looking after your own wellbeing" – Mind.
With today being #WorldMentalHealthDay and this year's particular theme being 'Workplace Wellbeing' we've compiled a collection of tips, techniques and exercises you can follow so you can make sure that you're staying well in everyday life as well as looking after your own wellbeing at work.
Take a deep breath.
Did you know that breathing techniques alone are a simple and effective way to make you feel a lot calmer and increase your sense of wellbeing? Why not take 5 minutes out of your day to try this simple breathing technique:
Got the hang of that? Amazing! Now you can use this technique anytime you feel your stress levels building and are in need of a quick and effective means of restoring some calm.
Food for thought.
Food plays a much bigger part than you might think when it comes to affecting your mood. Its all about finding the right balance and keeping an eye on your diet and what it is that you're eating, and subsequently feeling. Here're 8 tips on how you can balance your mood with your food?:
Frankie Says Relax.
Sometimes you just need to take a break, unwind and recharge. We recommend these 8 tips and exercises if you're ever feeling stressed, busy or worried:
Keep active.
Physical active is brilliant for our bodies, but did you know that it can also be extremely beneficial to our mental health? Here're 5 ways to get moving and maintaining a good feeling!
We hope, you've found some these tips and techniques beneficial and will use them to try and maintain a healthy and happy level of positive well-being in your everyday life as well as at work. For further information or advice regarding mental health, you can visit the wonderful people at Mind by clicking here, who guarantee to give support and respect to anyone experiencing a mental health problem.
https://www.mind.org.uk/
#WorldMentalHealthDay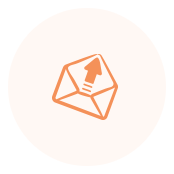 Looking for a Job?
Every day we match thousands of talented individuals with temporary and permanent jobs. We have opportunities available across the UK, from warehouse operatives to legal secretaries, temporary, contract, or permanent.
Browse Jobs
Searching for staff?
We offer 360° recruitment services in one solution. As multi-sector recruitment experts, we have ​panoramic views of the industry and the markets in which we operate.
Employer Zone
Your local office.
We have hiring hubs located across the UK; from Belfast to London; Dundee to Taunton. But we don't let geography confine us. Our expert teams use industry-leading technology to reach candidates all over the country and beyond.
Branches Network