Modern Slavery: How can we spot the signs?
.
Modern slavery is an international problem which affects almost 50 million vulnerable people who have their basic human rights taken away. Modern slavery is still happening daily in the United Kingdom, but what is modern slavery? What more can we do to prevent it and how do we spot the signs so we can speak up when someone else feels like they can't?
What is Modern Slavery? 
According to the UK Government, modern slavery is defined as: "the recruitment, movement, harbouring or receiving of children, women or men through the use of force, coercion, abuse of vulnerability, deception or other means for exploitation." 
Victims of Modern Slavery are often:
Exploited

Controlled or held captive

Threatened or punished to stop them from escaping or reporting the crime
According to slavery experts, in the UK there is still a reported 100,000 people still suffering from modern slavery. 
Globally, 49.6 million people live in modern slavery with roughly a quarter of all those being children. One of the largest contributors to these figures is forced marriage, making up 22 million of all cases.
Most of those who fall victim to modern slavery are vulnerable individuals who have no one else to turn to for help. Those living in poverty are most vulnerable, with laws failing to protect them.   
How to spot the signs of Modern Slavery.
As listed by Unseen, below are signs someone suffering from modern slavery may show:
Isolation 

Restricted freedom of movement

Reluctance to seek help

Physical appearance

Poor living conditions

Unusual travel arrangements
If you see someone showing these symptoms, call the Modern Slavery & Exploitation Helpline free on 08000 121 700, which is confidential and open 24/7.
How can we fight Modern Slavery?
Fighting Modern Slavery can be challenging, but once you arm yourself with the correct knowledge it can make supporting others a lot easier. So how do we fight Modern Slavery?
Educate yourself and others on the topic

Know what signs you're looking for 

Be an informed consumer. Research your favourite brands at

ResponsibleSourcingTool.org

Spread awareness
Only together can we prevent Modern Slavery, if you want to learn more about what you can do to prevent this horrific crime, go to Unseen at https://www.unseenuk.org/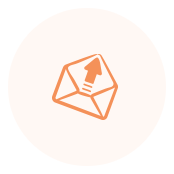 Looking for a Job?
Every day we match thousands of talented individuals with temporary and permanent jobs. We have opportunities available across the UK, from warehouse operatives to legal secretaries, temporary, contract, or permanent.
Browse Jobs
Searching for staff?
We offer 360° recruitment services in one solution. As multi-sector recruitment experts, we have ​panoramic views of the industry and the markets in which we operate.
Our Sectors
Your local office.
We have hiring hubs located across the UK; from Belfast to London; Dundee to Taunton. But we don't let geography confine us. Our expert teams use industry-leading technology to reach candidates all over the country and beyond.
Branches Network