National Apprenticeship Week – Lauren
.
As we continue our National Apprenticeship Week celebrations, we want to spotlight one of our incredible success stories! Lauren Smith, a superstar Recruitment Consultant from our Barnsley Hub.

Lauren joined The Recruitment Co. in September of 2021, kickstarting her recruitment career with our Launch P.A.D programme – a tailored recruitment apprenticeship. Our Launch P.A.D programme with CVP Group is ideal for those new to the recruitment sector, the apprenticeship is designed to develop the skills, knowledge and behaviours for a rewarding and successful career in recruitment.
We sat down with Lauren for National Apprenticeship Week and asked about her journey so far!
Hi Lauren, please introduce yourself!
Hi, I'm Lauren! I work in the Barnsley office and look after clients and candidates in the West Yorkshire area. I've been at The Recruitment Co. for a year and four months now and definitely see it as a long-term career I want to pursue.
Tell us more about your apprenticeship journey. 
I have completed a Level 2 Apprenticeship in Resourcing and passed with a distinction. I really enjoyed the in-work learning so I have just signed up to complete a Level 3 Recruitment Consultant course.
How has the Launch P.A.D apprenticeship programme helped you?
Being new to recruitment and coming from an administration and marketing background, the apprenticeship has been instrumental in my success. I have learnt so much and continue to do so every day.
Would you recommend the course to others?
Yes! I would 100% recommend the course to anyone, the knowledge you get from the apprenticeship is absolutely invaluable when it comes to forging a new career for yourself!
What value do apprenticeships bring to both employers and employees?
It helps to gain qualified and engaged staff members throughout the business, as an apprentice – you are given the right skills and knowledge to be successful in the role and the room to grow! 
The theme for National Apprenticeship Week this year is SkillsForLife. Do you believe Launch P.A.D has provided you with the skills and knowledge for your future?
Definitely! Many of the skills here such as communication, people management and time management are absolutely essential and transferable skills that I will have improved for life!
Thanks for your time today, Lauren – and good luck! Carry on smashing it!

My pleasure, thank you!
Lauren's manager Vicky is full of praise for Lauren and her achievements since joining the business. Vicky said: "Lauren joined us late in 2021 from a non-recruitment background. Since joining, the apprenticeship has really cemented the knowledge she gained from on-the-job training.
"Lauren has led the way with the other colleagues in the team, her enthusiasm and commitment for learning make her stand out and she has grown in confidence hugely as a result. Her recruitment results are growing and I have high hopes for her in 2023, with the training and learning foundations in place."
At The Recruitment Co., we take real pride in our apprentices and truly value the contribution they bring. Currently, within the business, we have over 25 active staff members on apprenticeships, who are learning #SkillsForLife!
Are you looking to kickstart your career in recruitment? Whether you're just starting out, or an experienced recruiter looking to progress, we will support your aspirations and entrepreneurial spirit.
We offer career 'flight paths', which map progression opportunities against relevant training – ensuring you are constantly supported, invested in and above all feel valued. Our Launch P.A.D programme is made up of apprenticeship courses for rookies and experienced recruiters – so no matter where you are in your career, we'll have something for you. Find out more over on our careers page.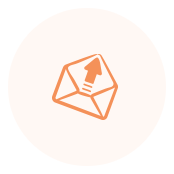 Looking for a Job?
Every day we match thousands of talented individuals with temporary and permanent jobs. We have opportunities available across the UK, from warehouse operatives to legal secretaries, temporary, contract, or permanent.
Browse Jobs
Searching for staff?
We offer 360° recruitment services in one solution. As multi-sector recruitment experts, we have ​panoramic views of the industry and the markets in which we operate.
Employer Zone
Your local office.
We have hiring hubs located across the UK; from Belfast to London; Dundee to Taunton. But we don't let geography confine us. Our expert teams use industry-leading technology to reach candidates all over the country and beyond.
Branches Network