#NationalShareAStoryMonth: The Fat Man of Maldon
.
#NationalShareAStoryMonth was set up to celebrate storytelling and to encourage people to share more stories – with that in mind – we thought we'd dive into the history of some of the 40+ locations we have branches in to see what stories we could unearth!
So then, seen as our Maldon branch is currently the longest-serving recruitment agency in Maldon, we feel it's only fitting to go way back with this story.
So, without further ado, we bring you: The Fat Man of Maldon.
Edward Bright (1721–1750), or The Fat Man of Maldon as he was commonly known, was a grocer in Maldon, Essex. At the time of his death in 1750, Bright was reported to have weighed 47.5 stone (665 lb or 302 kg) and was believed to have been the "fattest man in England".
His coat was said to be large enough to have seven men stand inside it, although this is also sometimes stated as seven hundred men because of the following tale:
In a local Maldon pub, a man tempted a gambler with a bet. The bet was that "seven hundred men" would fit into Edward Bright's waistcoat. The bet was accepted. The gambler lost (obviously) because seven men managed to squeeze (there was probably some room still let's be honest) into the waistcoat.
You can see a plaque devoted to this tale just off of Maldon High Street near the King's Head Centre, near Bright's former home:
(Snapped by our finest at the Maldon branch) 
Any guesses what else you can find on the Maldon High Street just a stone's throw away from the plaque? You guessed it – Cordant People Maldon.
The former home of one Maldon's oldest story protagonist and oldest recruitment agency in the town on the same street? It's a town full of history, aye?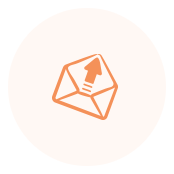 Looking for a Job?
Every day we match thousands of talented individuals with temporary and permanent jobs. We have opportunities available across the UK, from warehouse operatives to legal secretaries, temporary, contract, or permanent.
Browse Jobs
Searching for staff?
We offer 360° recruitment services in one solution. As multi-sector recruitment experts, we have ​panoramic views of the industry and the markets in which we operate.
Employer Zone
Your local office.
We have hiring hubs located across the UK; from Belfast to London; Dundee to Taunton. But we don't let geography confine us. Our expert teams use industry-leading technology to reach candidates all over the country and beyond.
Branches Network