New Appointment: Darren Roscoe, Managing Director of Cordant People
.
We are thrilled to announce the promotion of Darren Roscoe to Managing Director of Cordant People.
Darren brings extensive and unrivalled recruitment expertise having worked across multiple sectors and disciplines for the last 27 years.
With Darren's strong leadership, thirst for success and an already well established foundation, Cordant People has the investments and focus to continue the momentum and drive our strategic vision forward.
In response to the announcement, Darren said: "This isn't just my promotion, it's a promotion for colleagues company wide. 
"The support from Jamie, Alan, Ken and the wider shareholder community will elevate us into a space we have never dreamed of. We are all ingrained in what we are about to become."
Jamie Reynolds, Cordant CEO, said of the appointment: "Since joining Cordant People as Operations Director in 2015, Darren has continually demonstrated his knowledge of the industry, leading one of the most successful areas within our business, whilst mentoring and developing a team of accomplished recruiters and managers.
"There are big plans for the Cordant People brand and with Darren at the helm Twenty20 Capital, the Cordant board, and myself are excited for the great things to come."
Darren played a key role during the businesses pre-covid transition and supported the leadership team as they navigated the impacts of the pandemic – ensuring business continuity, continued best-in-class service delivery and phenomenal financial growth.
As Managing Director, Darren will lead Cordant People's elite teams through a new and exciting phase of repositioning and market growth. Darren has ambitious plans for the Cordant People brand and we're excited for the next stage of our journey of investment and growth.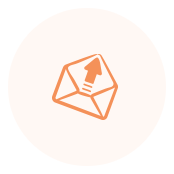 Looking for a Job?
Every day we match thousands of talented individuals with temporary and permanent jobs. We have opportunities available across the UK, from warehouse operatives to legal secretaries, temporary, contract, or permanent.
Browse Jobs
Searching for staff?
We offer 360° recruitment services in one solution. As multi-sector recruitment experts, we have ​panoramic views of the industry and the markets in which we operate.
Employer Zone
Your local office.
We have hiring hubs located across the UK; from Belfast to London; Dundee to Taunton. But we don't let geography confine us. Our expert teams use industry-leading technology to reach candidates all over the country and beyond.
Branches Network