Northern Rail 50p Tickets; How Low-Cost Travel Promotes Opportunities
.
Northern Rail Releases their 50p Tickets
This week, Northern Rail passengers can start using their tickets bought in the 50p flash sale. The purpose of these flash sales was to open up more opportunities for people for 'days out, weekends away or catch-ups with friends.'
How Low-Cost Travel Promotes Opportunities
But what impact does low-cost, reliable travel have on disadvantaged or low-income members of society? The NatCen Social Research, under contract with the Department for Transport, found socioeconomic inequalities to be the number one factor behind the use (or lack thereof) of transport.
Studies have also found that the lack of transport options is the cause of some of the greatest inhibitors to poor-income households' ability to escape poverty.
The current cost of living crisis has massively exacerbated this issue, with now over one and a half million people in England at risk of being cut off from work due to the exceedingly high transport costs.
Ultimately, lower cost of travel will open up possibilities for millions up and down the UK, may they be better education or work opportunities.
What Can Your Business Do? 
In a tight labour market, millions of workers are unable to access education and career opportunities. This is an issue every business should be looking to solve, so here are two recommendations your business can use to support those struggling with the cost of travel. 
Support Commuting Expenses 
One thing businesses can do to make transport more accessible is to cover all or part of commuters' expenses. Letting workers get to work for free or at a discounted cost goes a long way in bridging the gap. A simple but costly solution, many businesses may go for our second recommendation, working from home.
Flexible Working
Flexible working lets employees avoid peak times and peak prices. Discounting the expense of travel without any expense being taken on by the business, this may be the best choice for SMEs who may not have the financial resources to support their staff with such costs. 
Hybrid Working 
Since the Covid-19 pandemic, remote and hybrid working has quickly become the norm. Allowing people to work from home has completely removed some of these barriers. Remote working means, no matter how far your office is you can get to work on time and at no cost. 
Although working from home does have its drawbacks, like less recognition for work and therefore fewer opportunities for promotion. Despite this, hybrid working is popular for a reason, the ability to work from anywhere and improved work-life balance. 
Northern Rail and their 50p train ticket has brought up an important discussion point, especially in the current economic climate. Are you an employer looking for advice on this topic? Get in touch with our expert business development team here or email: sales@therecruitmentco.ukIf you're a job seeker who wants to switch up your work situation, whether you're looking for a hybrid, remote working or better perks – find what you're looking for by searching our jobs page.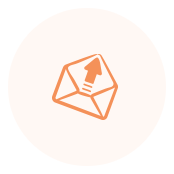 Looking for a Job?
Every day we match thousands of talented individuals with temporary and permanent jobs. We have opportunities available across the UK, from warehouse operatives to legal secretaries, temporary, contract, or permanent.
Browse Jobs
Searching for staff?
We offer 360° recruitment services in one solution. As multi-sector recruitment experts, we have ​panoramic views of the industry and the markets in which we operate.
Employer Zone
Your local office.
We have hiring hubs located across the UK; from Belfast to London; Dundee to Taunton. But we don't let geography confine us. Our expert teams use industry-leading technology to reach candidates all over the country and beyond.
Branches Network