How one candidates sales pitch led to a job offer
.
Any candidates who are looking to make a lasting impression on recruiters will be well aware that standing out from the crowd is immensely important. One of the most important ways to get a candidate noticed is to instil in them the need to be succinctly impressive.
Chief Marketing Officer at InsightSquared, Joe Chernov, knows this all too well. As his story from a recent marketing pitch led to him offering a clearly very talented individual a job!
Glassdoor reports that the candidate, known only as, 'Ted', sent an email to Chernov that blew him away.
Ted had researched the company in depth and detailed how he thought he could help them out, providing advice and tips on how to best move forward in the future.
Chernov's response?
"Your email is consistent with everything we're trying to do internally — it's personalised, fresh, tied to your product (without being excessively salesy). Pitch perfect. I'd like to offer you a job on our BDR team. If you are interested. I'll have sales leadership and HR draw up the paperwork. I'm 100% serious."
Ted was naturally very flattered. However, turned down the job offer. Due to valuing the current company he was with too much to move presently.
It just goes to show you can never know where or when that next employment offer is coming from! So, as the boy scout motto goes – always be prepared.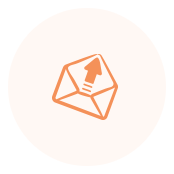 Looking for a Job?
Every day we match thousands of talented individuals with temporary and permanent jobs. We have opportunities available across the UK, from warehouse operatives to legal secretaries, temporary, contract, or permanent.
Browse Jobs
Searching for staff?
We offer 360° recruitment services in one solution. As multi-sector recruitment experts, we have ​panoramic views of the industry and the markets in which we operate.
Employer Zone
Your local office.
We have hiring hubs located across the UK; from Belfast to London; Dundee to Taunton. But we don't let geography confine us. Our expert teams use industry-leading technology to reach candidates all over the country and beyond.
Branches Network