Schools Returning; The Beginning of the New Normal?
.
Following 9 weeks of lockdown and as daily rates of confirmed cases starts to drop, the government have announced their plans to return to 'normal', starting with the reopening of schools.
1st June marks the phased return of children back to school; starting with specific years in primary schools. Initially, pupils from nursery, pre-school, reception, year 1 and year 6 are planned to return first, with other school years to return later and some high school pupils to return no earlier than 15th June.
There are a number of rules in place to ensure this is as safe as possible; ensuring social distancing, no more than 15 per class, increased hand-washing, staggered drop offs and pick up as well as staggered breaks and lunches. Sharing of equipment and toys will be limited and parents will be discouraged from entering schools without an appointment and from congregating with other parents at the gates.
As has been the case during lockdown, children whose parents and guardians are key workers and supporting essential services will be prioritised, but other children will be able to return, which may mean a number of parents are able to return to work as the changes continue. The main change in advice for children of key workers is that prior to 1st June, parents were urged to send their children to school as a last resort, but from 1st June these pupils are strongly encouraged to attend.
What else is planned to return to 'normality'?
Following the phased return of schools, from the 1st June, we are allowed to meet with 5 other people in outdoor areas (public or private), as well allowing open markets and car showrooms to reopen, as long as they comply with the COVID-19 secure guidelines.
The government have also announced the planned reopening of non-essential retailers and shops from 15th June, providing the situation continues as expected and many restaurants and food chains have already began a phased return by reopening their sites and drive-through facilities.
It was also announced last week that the Premier League will be restarting on the 17th June and the government are also looking at how booked weddings can continue to go ahead, safely from June onwards.
The government furlough scheme has been extended until the end of July and from August onwards, the government wants organisations to share the cost of employee salaries which would mean that furloughed employees return on a part-time basis. We've also started and will continue to see a number of furloughed workers returning to their full time roles, as businesses in different sectors are able to reopen.
What will this mean for the coming months?
As we begin to return to some form of normal, there will be a number of people who were affected in their careers as a result of the COVID-19 pandemic. We've compiled a number of resources for anyone looking to upskill and reskill as well as what the future of working will look like post-pandemic.
Throughout the situation, we've been supporting our clients and recruiting for essential services across the UK and have a number of both temporary and permanent roles available. So if you're looking for something new or would like to discuss your career options, you can search jobs available or contact your local Cordant People branch and connect with one of our team.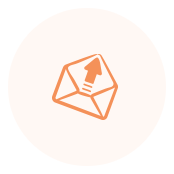 Looking for a Job?
Every day we match thousands of talented individuals with temporary and permanent jobs. We have opportunities available across the UK, from warehouse operatives to legal secretaries, temporary, contract, or permanent.
Browse Jobs
Searching for staff?
We offer 360° recruitment services in one solution. As multi-sector recruitment experts, we have ​panoramic views of the industry and the markets in which we operate.
Employer Zone
Your local office.
We have hiring hubs located across the UK; from Belfast to London; Dundee to Taunton. But we don't let geography confine us. Our expert teams use industry-leading technology to reach candidates all over the country and beyond.
Branches Network