Should We Be Threatened By AI?
.
In March, Goldman Sachs published a report claiming that AI has the power and ability to replace the equivalent of 300 million full-time jobs, impacting multiple sectors and it posing the question; should we be threatened by AI?
As robots stealing human jobs continue to dominate the headlines and generative AI tools like ChatGPT quickly become more accessible, people are bound to feel a little anxious about the future.
In a 2022 PWC survey, almost a third of respondents said they were worried about being replaced by technology, and 25% of respondents to a recent poll we ran were also concerned that AI could be after our jobs.
The Goldman Sachs report determined that 46% of administrative and 44% of legal tasks could be automated, but these aren't the only sectors which might be affected.
It's thought that the roles/industries most at risk are:
Administrators: AI can automate multiple admin tasks, particularly data entry.
Customer service representatives: AI-powered chatbots can handle simple inquiries and are quickly become the preferred way for customers to get answers
Accountants: AI can automate many of the routine tasks performed by accountants, such as data entry, analysis and number crunching.
Legal roles: AI has the power to create policies and legal documentation.
Manufacturing workers: AI-powered robots can automate many manufacturing and industrial tasks.
We spoke to professional service experts from around our business to gauge if they think we should be threatened by AI.
"In the way of copywriting, CHAT GPT is clearly a threat; however, I don't think the quality or authenticity of its output matches that of a human just yet – and it does help writer's block – I'm not ashamed to say AI offers a kick start when your mind goes blank.
"A huge positive in our business is Chat GPT's ability to empower our teams in bringing their own blog ideas to life and be more confident with the written word. With some finessing, we encourage our people to utilise the tool to boost brand advocacy and market their expertise. AI should be seen as a complementary resource and not a threat."
Lorna Bunnell, Brand Director
"If this new technology has the potential to automate or streamline work processes, then it can provide excellent opportunities in the accounting field where vast amounts of information is processed, often to tight deadlines.
"From a financial perspective, our goal is to pay, and be paid, on time to ensure commercial success – if AI helps make this process more succinct whilst still being accurate, then this enhances our function. However, while AI can assist accountants in their work, it cannot replace the critical thinking, decision-making, and human element that is crucial to the field of accounting and controllership.
Nov Novakovic, Finance Director 
"I think it's reasonably justified to worry about the admin side of any role. Supportive, tactile, human interaction could never be offered by a robot, but I absolutely see how the admin side could – but I embrace that! It offers the opportunity to be more agile and prioritise business and operation support over the admin burden.
"Should we be threatened? I don't think we should. Instead of worrying about job losses, people should invest in learning how to work alongside technology. The introduction of new technology may be unnerving, but good has come from new developments in the past, and we should be excited by how society is advancing."
Louise Thompson, Business Support Manager
The workforce of the future won't be "binary". Up until now, we have embraced tools which make our jobs easier, and the future of work will only become more productive as these tool advance. A combination of both humans and robots will always need to exist.
Humans will always have a role to play in business – there will always be elements of a profession which robots simply cannot replicate – the human qualities, such as compassion, relationship building, creativity and emotional intelligence.
Should we be threatened by AI? No! We should recognise our value and our worth – the unique and irreplaceable traits of a human workforce. That said, we can hide away from the monumental impact AI is having – so embrace this new world. Knowledge is power, no matter how you're hard-wired.
---
As part of our 'Should We Be Threatened By AI' series, we put a spotlight on two other sectors where roles are at threat of AI.
Bots 'v' Humans – The Battle For Good Service
Danny Marshall, Senior Client Relationship Manager
The Role of Humans in the Industrial Sector
Dan Shaw, Divisional Manager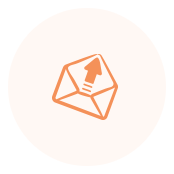 Looking for a Job?
Every day we match thousands of talented individuals with temporary and permanent jobs. We have opportunities available across the UK, from warehouse operatives to legal secretaries, temporary, contract, or permanent.
Browse Jobs
Searching for staff?
We offer 360° recruitment services in one solution. As multi-sector recruitment experts, we have ​panoramic views of the industry and the markets in which we operate.
Employer Zone
Your local office.
We have hiring hubs located across the UK; from Belfast to London; Dundee to Taunton. But we don't let geography confine us. Our expert teams use industry-leading technology to reach candidates all over the country and beyond.
Branches Network