SourceBreaker – Tech Thursday
.
We have added SourceBreaker to our ever growing tech stack. Revolutionising candidate sourcing and attraction, whilst improving our already industry leading recruitment services.
The new technology allows us to:
Grow our candidate pool by over 200% – supporting more talented individuals in finding sustainable employment

Unearth talent that is currently missed or inactive across multiple other sources

Drive productivity and profitability through machine learning algorithms and AI

Free up dedicated support time (approx 280 hours worth) for supporting clients; maximising, growing and developing our partnerships

Cross-sell our services by aligning top talent to clients who might not even know they need it (yet!)
Danny Marshall, Senior Client Relationship Manager for Cordant People said: "We have seen immediate success with the platform on some of our hardest to fill roles, and the fact we can get one succinct email per day giving us an overview of new candidates that have registered with our search criteria is brilliant. 
"I've worked with multiple platforms in my recruitment career and I can already tell that SourceBreaker is up there as one of the best. There's a real sense that this platform has been made by recruiters for recruiters, rather than someone who thinks they know what a recruiter needs".
Adam Dale, CRO of SourceBreaker said: "We are super excited to be partnering with Cordant to help with their candidate search – the availability of top quality candidates has never been lower and shows no signs of changing any time soon. It's great to see a business that doesn't just sit back and let this be the case for their clients, but uses technology to combat it".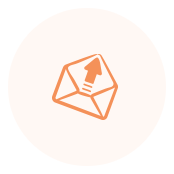 Looking for a Job?
Every day we match thousands of talented individuals with temporary and permanent jobs. We have opportunities available across the UK, from warehouse operatives to legal secretaries, temporary, contract, or permanent.
Browse Jobs
Searching for staff?
We offer 360° recruitment services in one solution. As multi-sector recruitment experts, we have ​panoramic views of the industry and the markets in which we operate.
Employer Zone
Your local office.
We have hiring hubs located across the UK; from Belfast to London; Dundee to Taunton. But we don't let geography confine us. Our expert teams use industry-leading technology to reach candidates all over the country and beyond.
Branches Network