Successful Contact Centre Recruitment in a Stagflation Market
.
Recruiting within the call centre market can be challenging, and it can be even more so in a stagflation market. With rising inflation and slow economic growth, companies may find it challenging to attract and retain quality candidates for their call centre positions. But there are strategies that you can use to maximise recruitment efforts and find the right people for the job.
Emphasize the value of stability
In uncertain times, candidates are often looking for stability and security. Highlight the long-term stability of your business and the opportunities for growth and advancement.
Offer competitive compensation
One of the most important strategies to consider is offering competitive compensation and benefits. With the rising cost of living and stagnant economic growth, job seekers are looking for stable and well-paying jobs that offer good benefits. Companies that offer competitive compensation packages are more likely to attract top candidates.
One way to do this is to consider offering the national living wage or a competitive salary for the role and location. Offering the national living wage instead of the national minimum wage can be a powerful recruitment tool. It shows that the company is committed to providing fair compensation to its employees and values their contributions to the business. It also demonstrates that the company is aware of the challenges that workers face in a stagflation market and is willing to do what it takes to attract and retain top talent.
Optimise digital recruitment strategies
In addition to offering competitive compensation, you can maximise your call centre recruitment strategy by using digital channels to reach untapped candidates. A successful recruitment strategy within the contact centre space requires a multi-channel candidate attraction approach, but not all businesses have access to marketing and employer brand specialists. You need to utilise a multi-channel digital strategy, particularly in today's candidate driven market where competition for talent is exponentially high.
Be flexible with remote work
Offering remote work options and providing training and development opportunities can expand the candidate pool, as it allows companies to recruit from a broader geographic area and widen the skill level required for the role.
Leverage your company culture
A strong company culture can be a powerful recruiting tool. Highlight the unique benefits of working for your company, such as team-building activities or a supportive work environment.
Find a strategic recruitment provider
Partnering with a strategic recruitment partner can be a valuable strategy, as they can utilise their vetted candidate pool and help attract qualified candidates for your call centre roles. They can also assist with the hiring process, reducing the workload on the internal HR team. With candidate attraction strategies, video interviewing, vetted candidate pools and market knowledge already in place, recruitment agencies are available to ensure a positive, added-value recruitment process.
Recruiting for call centres in a stagflation market may be challenging, but with these tips, you can still attract top talent to help your business succeed. By emphasizing stability, offering competitive compensation, being flexible with remote work, prioritizing employee well-being, and leveraging your company culture, you can build a strong team that will help your business thrive. If you want to discuss any of these points, please feel free to reach out.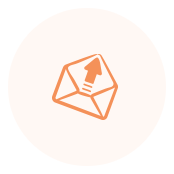 Looking for a Job?
Every day we match thousands of talented individuals with temporary and permanent jobs. We have opportunities available across the UK, from warehouse operatives to legal secretaries, temporary, contract, or permanent.
Browse Jobs
Searching for staff?
We offer 360° recruitment services in one solution. As multi-sector recruitment experts, we have ​panoramic views of the industry and the markets in which we operate.
Employer Zone
Your local office.
We have hiring hubs located across the UK; from Belfast to London; Dundee to Taunton. But we don't let geography confine us. Our expert teams use industry-leading technology to reach candidates all over the country and beyond.
Branches Network