The Government's; "Any Job First, Better Job Next" Approach
.
A recent report by the Institute for Public Policy Research (IPPR) has highlighted significant shortcomings in the government's employment support system, which it argues is failing both job seekers and businesses. 
The IPPR report suggests that substantial reforms are urgently needed to address these issues, and we have to agree.
The current government approach, which encourages individuals to apply for "Any Job First, a Better Job Next, and into a Career", is ineffective and promotes short-term goal-setting and unsustainable aspirations for candidates.
According to the IPPR, this approach also fails to provide adequate support for approximately 150,000 economically inactive disabled individuals who are eager to work.
The approach assumes that job seekers lack any intrinsic motivation to find work, which puts into question if so-called 'work coaches' need to be more accommodating in recognising people's skills, interests and potential.
Amid ongoing workforce challenges that are impacting the economy, there is an urgent call to ensure that everyone can access effective support when seeking a role – even more essential is that the opportunities presented to them align with their individual circumstances. 
The Recruitment Co. provide tailored and flexible guidance and support – assessing an individual's capabilities and exploring opportunities that offer full training to facilitate transitions into new career paths. We find solutions that benefit employees and employers and implement hiring processes with equality and diversity at the heart. Our goal is to create a system that works better for everyone involved while benefiting the UK economy.
Contact us for more information on how we can support your job search.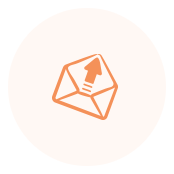 Looking for a Job?
Every day we match thousands of talented individuals with temporary and permanent jobs. We have opportunities available across the UK, from warehouse operatives to legal secretaries, temporary, contract, or permanent.
Browse Jobs
Searching for staff?
We offer 360° recruitment services in one solution. As multi-sector recruitment experts, we have ​panoramic views of the industry and the markets in which we operate.
Our Sectors
Your local office.
We have hiring hubs located across the UK; from Belfast to London; Dundee to Taunton. But we don't let geography confine us. Our expert teams use industry-leading technology to reach candidates all over the country and beyond.
Branches Network