The Impact of NHS Winter Pressures on Public Sector Worker Shortages
.
New data from August and September 2021 illustrates the ongoing disruptive impact of the COVID-19 pandemic on the UK public sector. The latest data warns of the pressure points the NHS will face this winter and winter 2022. 
We know when winter pressures begin and when they peak, and that Covid-19 will make dealing with this surge more difficult to manage public sector staffing needs compared to previous years.
Concerns around Staffing in Winter 2021/22 
There are rising concerns within Trusts around systemic workforce shortages over the winter period for both 2021 and 2022. Trusts have been preparing for additional staffing demands over winter by working more collaboratively with their recruitment partners.
NHS officials have advised that it could take up to five years to get back to pre-pandemic levels. New variants, a huge waiting list, mental health difficulties, and burnout amongst NHS and public sector workers will increase the staffing shortage and increase the level of staff off sick throughout the winter peak.
————————
Cordant People is ready to support the urgent and long-term solution to the workforce challenge. As demand for services in the NHS increases significantly with the onset of winter and notorious winter illnesses, Cordant People is here to support you with temporary labour. From domestics, porters, ward hosts, all ancillary roles, ward clerks, medical secretaries, administrators, and many more.
We're here to support you this winter and beyond, please get in touch with our expert Public Sector team for all of your temporary staffing requirements:
publicsector@cordantpeople.com
Read more from our Public Sector team by clicking here.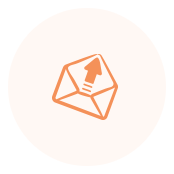 Looking for a Job?
Every day we match thousands of talented individuals with temporary and permanent jobs. We have opportunities available across the UK, from warehouse operatives to legal secretaries, temporary, contract, or permanent.
Browse Jobs
Searching for staff?
We offer 360° recruitment services in one solution. As multi-sector recruitment experts, we have ​panoramic views of the industry and the markets in which we operate.
Employer Zone
Your local office.
We have hiring hubs located across the UK; from Belfast to London; Dundee to Taunton. But we don't let geography confine us. Our expert teams use industry-leading technology to reach candidates all over the country and beyond.
Branches Network