The Latest Resources to Develop Your Skills and Career
.
As we come to the end of our 5th week in lockdown, many have been affected up and down the country in their personal lives and their careers.
However you have been affected, we've taken a look at the training opportunities and digital resources available to develop your skills and career during the COVID-19 pandemic.
Government training resources
The Government have launched a new online Skills Toolkit which provides high quality digital training. Their research has found that employers are currently seeking for individuals with digital and numeracy skills, stating that 82% of all current job vacancies require digital skills. Each of the courses available on the Skills Toolkit is free and available to anyone looking to improve their skills.
You can find more information and register for a courses by visiting the Skills Toolkit here.
Looking for a new role in a specific sector?
There are a number of providers offering courses related to specific services for individuals who have been made redundant or are recently unemployed. These courses cover aspects of:
Health and Social Care
Customer Service and Contact Centre
Warehouse and Storage
Retail
All of these courses are administered online, have a duration of 2 weeks and the provider will secure a job interview on completion.
To be eligible, you must be 19 years or older, not currently enrolled no a government-funded training programme i.e. an Apprenticeship, live in England and if here on a visa, it must be unrestricted for access to public funds. These courses do not apply to anyone living in Wales or Scotland.
Have downtime and want to upskill?
If you've been furloughed and want to use the time to build on your current skill-base, there are training courses available in the following topics:
Digital Promotion for Business

IT User Skills 

Principles of Business Administration 

Principles of Customer Service

Principles of Web Design

Principles of Leadership & Management 

Team Leading 

Business Improvement Techniques 

Principles of Cleaning 
All of these courses are available online and have a course duration of 20 hours. The eligibility to enrol on one of these courses is the same as above, except you must have been furloughed and still in employment. These courses also do not apply to anyone residing in Wales or Scotland.
For more information and to enrol on any of the courses mentioned above (whether you're unemployed or have been furloughed), get in touch with our partner B2W Training.
Are there any other resources?
There are a range of platforms offering free online courses in specific skillsets and personal development that anyone can also take advantage of during this time.
LinkedIn Learning – https://www.linkedin.com/learning/
Google Digital Garage – https://learndigital.withgoogle.com/digitalgarage
Open University – https://www.open.edu/openlearn/free-courses
Alison E-learning – https://alison.com/
Getting ready to apply?
We have a range of career tools with advice and support on finding that next role. Whether it's CV Writing, Video Interview Tips or Interview Dos & Don'ts, we cover every aspect of finding your next role up to how to cope on your first day.
We're still open and recruiting to support a number of essential services across the UK; to see the roles we have available in your area, visit our Job Search here.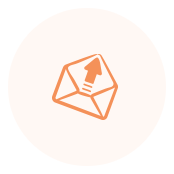 Looking for a Job?
Every day we match thousands of talented individuals with temporary and permanent jobs. We have opportunities available across the UK, from warehouse operatives to legal secretaries, temporary, contract, or permanent.
Browse Jobs
Searching for staff?
We offer 360° recruitment services in one solution. As multi-sector recruitment experts, we have ​panoramic views of the industry and the markets in which we operate.
Employer Zone
Your local office.
We have hiring hubs located across the UK; from Belfast to London; Dundee to Taunton. But we don't let geography confine us. Our expert teams use industry-leading technology to reach candidates all over the country and beyond.
Branches Network