The Perks of Working in a Contact Centre
.
Working in a contact centre can often be a great place to develop your customer service skills rapidly. As well as meet some fantastic people in the form of the hard working colleagues surrounding you each day.  
But that's just the half of it, our candidates have relayed to us just how great a place contact centres have been for them to work at. Which is why we thought we'd look at some of the other perks of working there that might not be so readily obvious. 
Experience isn't always required.
Contact centres are a great place to start your career, as well as an excellent location to make a sideways leap and move into something new if you're considering a change of career. 
Though experience in any role is always beneficial, contact centres are renowned for having excellent training and support networks. Meaning if you're stepping into the role from something new, or its your first position altogether, you'll be trained aptly and given the tools to thrive from the get-go! 
Competitive Salary & Benefits.
Contact centre workers are usually the highest paid within the entry level industry. On top of a competitive salary, often there are commission incentives, as well as other benefits such as onsite facilities and monthly prize draws. 
A Great Place For Opportunity.
Contact centres are notoriously full of motivating people and schemes to help keep you, well, motivated. With this ethos at the core of most contact centres, they make for the perfect place to climb the career ladder.
Work Life Balance & Flexibility.
Flexible working hours are commonly offered to contact centre agents, so you can work at times that suit your schedule. Which in turn makes for a more positive work life balance. In addition to this, working at a contact centre is the type of job you can leave at the workplace. Meaning more time can be spent thinking and doing the things you love! 
Valuable Transferable Skills. 
Customer service, data input and legislation are just a few of the skills you'll acquire and develop at a contact centre. This means you'll be primed and ready for any other commercial job opportunities that may come your way.
https://youtu.be/3FXpzjW02t0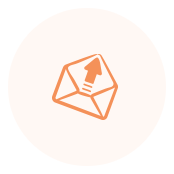 Looking for a Job?
Every day we match thousands of talented individuals with temporary and permanent jobs. We have opportunities available across the UK, from warehouse operatives to legal secretaries, temporary, contract, or permanent.
Browse Jobs
Searching for staff?
We offer 360° recruitment services in one solution. As multi-sector recruitment experts, we have ​panoramic views of the industry and the markets in which we operate.
Employer Zone
Your local office.
We have hiring hubs located across the UK; from Belfast to London; Dundee to Taunton. But we don't let geography confine us. Our expert teams use industry-leading technology to reach candidates all over the country and beyond.
Branches Network