The Recruitment Co. joins Equality and Inclusion Network
.
Today we are shining a light on diversity and inclusion and announcing our latest partnership…
We are thrilled to announce that The Recruitment Co., part of the Cordant group, is now a global partner of the Employers Network for Equality and Inclusion (ENEI). The ENEI is the leading employer network covering all aspects of equality and inclusion in the workplace. They are a non for profit charity organisation with hundreds of members in the UK and 42 international members.
At The Recruitment Co. we recognise the diversity of our workforce and our clients' workforce alike, is the source of our strength and we understand the need and importance of attracting, engaging, and nurturing a diverse and inclusive work environment.
The ENEI will offer The Recruitment Co. support and empower us to improve processes, training and culture. Ultimately, guide us to become a truly diverse and inclusive business.
The ENEI comes with a whole heap of benefits and opportunities including executive coaching, consultancy, research, and training support to name a few. As part of our ongoing D&I strategy we have rolled out a steering group, allowing anyone of our colleagues to join and become a Recruitment Co. D&I champion.
As we progress through our D&I journey with ENEI, we will keep our blog and social channels up to date with the steps we are taking. 
If you are an employer looking to partner with a recruitment agency that truly values the diversity of its workforce, get in touch. If you are a job seeker looking to join The Recruitment Co. team, explore our opportunities across the UK.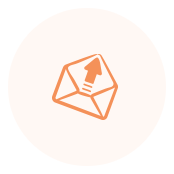 Looking for a Job?
Every day we match thousands of talented individuals with temporary and permanent jobs. We have opportunities available across the UK, from warehouse operatives to legal secretaries, temporary, contract, or permanent.
Browse Jobs
Searching for staff?
We offer 360° recruitment services in one solution. As multi-sector recruitment experts, we have ​panoramic views of the industry and the markets in which we operate.
Employer Zone
Your local office.
We have hiring hubs located across the UK; from Belfast to London; Dundee to Taunton. But we don't let geography confine us. Our expert teams use industry-leading technology to reach candidates all over the country and beyond.
Branches Network