The Recruitment Co. joins forces with European IT experts, Staffgroup International
.
As it looks to further grow its presence across the UK and expand into the international market, The Recruitment Co. has joined forces with European IT experts, Staffgroup International.
The merger will support The Recruitment Co's. ambitions to grow its capabilities and geographical footprint. Darren Roscoe, Managing Director at The UK Recruitment Co. and Staffgroup International Ltd, said: "Since becoming Managing Director of The Recruitment Co. it has been my vision to positively grow our specialist recruitment offering. 
"This newly combined expertise puts us in a strong position to grow our Specialist Business Unit and continue our ongoing success in the professional recruitment market. This is the start of a very exciting journey for us. We will create a powerhouse brand by uniting both businesses which in turn will allow us to exceed client and candidate expectations".
Operating on projects throughout the UK, France, Italy, Belgium and Switzerland, Staffgroup International's team of industry and location specialists speak over 10 languages, placing top IT talent with Europe's most innovative brands.
Jamie Reynolds, CEO at The UK Recruitment Co. Ltd, Staffgroup International Ltd, and German sibling brand Staffgroup GmbH said: "I'm proud to see the coming together of Staffgroup International and The Recruitment Co. 
"Together, the brands present a compelling collaboration. The merger will allow us to elevate our ability to serve the IT market across the UK and Europe".
Due to its success within the German market, Staffgroup GmbH will continue to deliver their service to the property and construction, renewables and IT sector.
Read more from The Recruitment Co.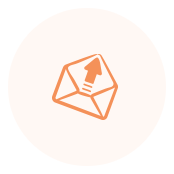 Looking for a Job?
Every day we match thousands of talented individuals with temporary and permanent jobs. We have opportunities available across the UK, from warehouse operatives to legal secretaries, temporary, contract, or permanent.
Browse Jobs
Searching for staff?
We offer 360° recruitment services in one solution. As multi-sector recruitment experts, we have ​panoramic views of the industry and the markets in which we operate.
Our Sectors
Your local office.
We have hiring hubs located across the UK; from Belfast to London; Dundee to Taunton. But we don't let geography confine us. Our expert teams use industry-leading technology to reach candidates all over the country and beyond.
Branches Network