The Recruitment Co. named Crown Commercial Supplier for the RM6229 Permanent Framework
.
We are proud to announce that The Recruitment Co. has been awarded a place on the CCS (Crown Commercial Service) RM6229 Permanent Framework for non-clinical roles. We are thrilled to have won a place on the framework as it allows us to provide a true partnership approach and a real cost saving to our clients within the public sector space.
About the CCS RM6229 Permanent Framework
The CCS RM6229 Permanent Framework is the replacement for RM6002 Permanent Recruitment and will support the hiring needs of government departments and all other public sector bodies across the UK.
Crown Commercial Service supports the public sector to achieve maximum commercial value when procuring services. In 2020/21, CCS helped the public sector to achieve commercial benefits equal to £2.04bn – supporting world-class public services that offer best value for taxpayers.
The framework gives employers within the public sector the ability to secure recruitment solutions, allowing public sector bodies to hire top talent under a variety of specialist areas including:
Administrative

Operational

Digital, data and technology

Commercial

HR

Marcomm

Property

Legal

Finance
In response to the announcement, Helen Whitfield, Head of Public Sector Recruitment at The Recruitment Co. said:
"Being awarded a place on the CCS RM6229 Permanent Framework allows The Recruitment Co. to further support our clients and strengthens our portfolio of frameworks.
"Our framework solutions allows us to provide an unrivalled and true added value approach to NHS and wider Public Sector recruitment by providing a fully compliant, efficient and bespoke recruitment solution."
Key benefits of the CCS RM6229 Permanent Framework:

It is a compliant route for permanent roles through recruitment agencies

It provides flexibility for hiring managers and departments to choose how and who they engage with from the awarded supplier list

Access to experts and capable recruitment agencies, improving fill rates 

Reduce repeat campaign costs

Expert recruitment solutions covering the identification, attraction, evaluation and offer stages of recruitment activity

Access to additional services covering Assessment Centres, Testing and Interview Support

Access to Candidate Attraction experts (social media, top performing job boards within the sector, career microsites, open days)

Access to the development of talent pools to support future hiring campaigns
The CCS RM6229 Permanent Framework is one of the easiest ways to hire public sector professionals in the UK. Get in touch with Helen or Jackie to find out how we can support your recruitment needs:
Helen Whitfield, Head of Public Sector Recruitment
07966 983518
helen.whitfield@therecruitmentco.uk
Jackie Collins, Public Sector Business Development Manager
07923 238558
jackie.collins@therecruitmentco.uk​​
MEET OUR PUBLIC SECTOR EXPERTS
Stay up-to-date with The Recruitment Co. news by clicking here.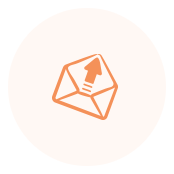 Looking for a Job?
Every day we match thousands of talented individuals with temporary and permanent jobs. We have opportunities available across the UK, from warehouse operatives to legal secretaries, temporary, contract, or permanent.
Browse Jobs
Searching for staff?
We offer 360° recruitment services in one solution. As multi-sector recruitment experts, we have ​panoramic views of the industry and the markets in which we operate.
Our Sectors
Your local office.
We have hiring hubs located across the UK; from Belfast to London; Dundee to Taunton. But we don't let geography confine us. Our expert teams use industry-leading technology to reach candidates all over the country and beyond.
Branches Network