The Recruitment Co. reinvigorates it's partnership with Centrepoint
.
Data from our charity partner, Centrepoint, found that in 2020/21, 122,000 young people in the UK were homeless or at risk of homelessness. As the country faces a cost of living crisis and uncertain economic prospects there are mounting concerns that homelessness may surge by the end of 2022.
With this in mind we are proud to announce plans to proactively increase our fundraising and awareness raising efforts with the launch of multiple colleague driven initiatives.
We are on a mission to make a real difference to vulnerable young people by supporting Centrepoint's service users in finding meaningful employment, whilst raising much needed funds to support their journey to independence.
About Centrepoint
Centrepoint is the UK's leading youth homelessness charity, who provide accommodation, health support, life skills and opportunities to young homeless people. Centrepoint supports over 14,000 young people and provides over 800 supported bed spaces every year.
Our Partnership
We launched our official partnership with Centrepoint in 2019, after a series of successful fundraising events the year before. Our commitment to the partnership, and overall purpose driven mission, is to not only fundraise for this hugely important cause but to use our skills and expertise as a recruitment business to help homeless young people enter, and remain in, the world of work.
In 2022 Centrepoint selected us as their agency of choice for supporting their young people to find employment. Through a referral process we nurture and support the young person; seeking suitable work opportunities in collaboration with our vast client network.
Our Fundraising
We will continue to fundraise for Centrepoint in 2022 by driving the following initiatives:
TREK FOR INDEPENDENCE

– The Recruitment Co. will take on the 15 mile Autumn Peak District Challenge on the 24th of September 2022. Want to donate?

Every donation

will go towards helping young homeless people back to independent living. 

LONDON SLEEP OUT EVENT

– The Recruitment Co. will be sleeping out on the 17th of November. From our leadership team to trainee consultants – we will sleep out, so a homeless young person doesn't have to.

CHRISTMAS APPEAL

– We will make our annual Christmas donation alongside multiple fundraising events happening across each of our UK office locations.
Alongside fundraising events, The Recruitment Co.'s Managing Director Darren Roscoe has pledged to make a donation for every permanent placement made with a fee over £1,000. Darren said: "We are extremely proud to be the agency of choice for Centrepoint's service users. It is incredibly difficult for young people today, from the pandemic and now the cost of living crisis, more and more young people are facing homelessness.
"Centrepoint is a phenomenal charity, we will not only fundraise but we will volunteer our time, recruitment expertise and resources to help homeless young people back into employment."
Read more from The Recruitment Co.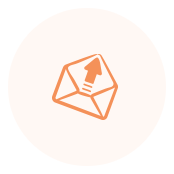 Looking for a Job?
Every day we match thousands of talented individuals with temporary and permanent jobs. We have opportunities available across the UK, from warehouse operatives to legal secretaries, temporary, contract, or permanent.
Browse Jobs
Searching for staff?
We offer 360° recruitment services in one solution. As multi-sector recruitment experts, we have ​panoramic views of the industry and the markets in which we operate.
Employer Zone
Your local office.
We have hiring hubs located across the UK; from Belfast to London; Dundee to Taunton. But we don't let geography confine us. Our expert teams use industry-leading technology to reach candidates all over the country and beyond.
Branches Network