Top Tips on Accomplishing your New Year Goals
.
As the new year rolls in, people across the globe start to take action on their new year's resolution. Want to improve your diet? Exercise more? Learn new skills? Attend a new club? Look for a new job? We've put together our top tips to help you stay on track with your new year goals in 2022. 
Did you know that 2 out of every 3 individuals give up on their new year's resolutions within the first month? Sound familiar? This is often due to setting unrealistic or unspecific goals. Take this example, a popular new year's resolution is to make positive lifestyle changes, either through healthy eating or more exercise. They don't specify and break down their goals, they simply set the task of 'getting fit' or 'being healthy,' which are great goals to set, but you need to create a plan to achieve the larger goal.
When someone sets themself the task 'get fit' there are a considerable amount of questions which arise, such as: How will you get fit? What method will you use? When will you do it? For how long or how far? How will you track your success? When and how will you know when you've achieved this goal?
The same can be said when setting the goal of getting a new job. What job do you want to look for? How much time will you set aside to look for jobs? How will you ensure you'll get through to the interview stage and get that job offer? What will you do when you get offered that new job?
Utilising S.M.A.R.T targets 
Now we have a better understanding of what causes people to give up on their new year's resolutions. We can look over what method we can use to achieve everything we want this year, the method in question? S.M.A.R.T targets which stand for:
Specific 

Measurable

Achievable

Relevant

Time-Bound
Making a target S.M.A.R.T ensures that it can be monitored and attained within a realistic period. So let's make the above example, finding a new job, S.M.A.R.T so we can see what impact it can truly have. 
Let's say you are working in administration but would like to try your hand in accounting. Here's how you would set out the goal. Instead of 'Find a new job' try: 
Specific

– I want to find a new role as a Trainee accountant so I can begin to follow the career path I want. 

Measurable

– I will do this by finding and applying for 1 – 2 trainee accounting roles a week. 

Achievable

– I will achieve my goal by editing my CV to highlight the qualities that are needed for a career in accountancy. In my free time, I will also work towards any extra qualifications I may need to follow this career path. 

Relevant

– I want a long career in accountancy continuously growing and improving. 

Time-bound

– I would like to have achieved an entry-level role in accounting in 6 months. 
By following smart targets we can set ourselves more precise goals that drastically increase our chances of hitting them instead of just giving up before we have even gotten started.
If one of your resolutions this year is finding a new role, check out our latest job opportunities.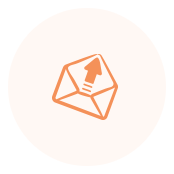 Looking for a Job?
Every day we match thousands of talented individuals with temporary and permanent jobs. We have opportunities available across the UK, from warehouse operatives to legal secretaries, temporary, contract, or permanent.
Browse Jobs
Searching for staff?
We offer 360° recruitment services in one solution. As multi-sector recruitment experts, we have ​panoramic views of the industry and the markets in which we operate.
Employer Zone
Your local office.
We have hiring hubs located across the UK; from Belfast to London; Dundee to Taunton. But we don't let geography confine us. Our expert teams use industry-leading technology to reach candidates all over the country and beyond.
Branches Network