What Can You Expect from Recruitment Agencies During the Hiring Process?
.
It's important to know just how a recruitment agency is helping you out during the hiring process, and, if you've never considered using an agency for your staffing needs before, just how important they can be to ensuring the successful hiring of top talent!
(The following article was sourced from UpRight).
So, what can you expect from recruitment agencies during the hiring process?
Faster Hiring Process
A hiring firm will save a lot of time and fill positions as quickly as possible. They have the expertise to find candidates faster than organisations. This is possible because they have a large pool of databases, a network of connections, searching candidates with specific skills you are looking for. In short, candidates shortlisted by hiring firms will be fit for your criteria.
Perfect Candidates
There is no such thing as perfect candidates right? No, there are dream candidates with high-potential, you just need to find them. Here's why recruitment companies increase your chances of hiring a 'special one' for your company. They deal with candidates on a daily basis and are experts at conducting interviews. The chances of finding bad candidates reduce when using the hiring is done by the recruitment services.
Proper Recruitment Knowledge
As an organisation grows, there is a lot of pressure on the in-house recruitment team as they will have to conduct tough interviews for several positions they are not familiar with. A recruitment agency has the ideal staff that has experience in hiring for one or several positions. The hiring companies have the proper knowledge about technical roles. They can spot skills that the in-house team will miss, this is sole because of a dedicated team available just for hiring for a specific skillset.
Extensive Knowledge of the Market
There are specific skillsets a company wants in a candidate and it gets hard to find a suitable candidate who fits their bill. This is where recruitment companies market knowledge is priceless. For example, if you are a hiring manager and need an expert opinion or knowledge about the legalities, then the company can solve your doubts. The recruitment firms are specialists in the market and can provide regular insight to your in-house team. They know, how to reach the best talent available, career expectations, salary and more.
Additional Services
Recruitment companies conduct a background check of the candidates, which is required when finalising candidates. This process is time-consuming as it involves following up with the references. Another reason to use a hiring company is that the business will be assured that the candidate has passed provisional tests. It becomes necessary to consider the additional services given by the hiring firm while choosing them.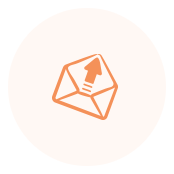 Looking for a Job?
Every day we match thousands of talented individuals with temporary and permanent jobs. We have opportunities available across the UK, from warehouse operatives to legal secretaries, temporary, contract, or permanent.
Browse Jobs
Searching for staff?
We offer 360° recruitment services in one solution. As multi-sector recruitment experts, we have ​panoramic views of the industry and the markets in which we operate.
Our Sectors
Your local office.
We have hiring hubs located across the UK; from Belfast to London; Dundee to Taunton. But we don't let geography confine us. Our expert teams use industry-leading technology to reach candidates all over the country and beyond.
Branches Network