Why Are Companies Asking New Employees To Start Before Christmas?
.
Christmas is nearly here, which means the season of mince pies and office parties is about to start. 
In the past, the festive period often meant that employers asked newly hired staff not to start until after Christmas. This was usually so they don't have to pay them for 'dead time' over the festive period, either for financial reasons or so that someone can have a 'clean start' in the new year.
Recently, a lot of companies are bucking the trend and asking applicants to start before the holiday season begins. So what is the reason behind this? Why are businesses doing this?
Christmas is the worst time for applicants accepting other offers
Christmas parties, drinks, events, and atmosphere all soften someone's impression of their current company. This can often lead to a last-minute change of heart – applicants might start to get cold feet or get tempted by another prospective role that comes along.
December can be one of the busiest months of the year
The end of the year can be the busiest time of the year, especially within the retail and hospitality sectors. Companies often find themselves needing that little bit of extra help in the festive period, so it's no surprise they might ask new permanent or temporary staff to start before the Christmas season. 
Family gets involved
People spend time with friends and family over the Christmas period, and decisions about a new role can be re-assessed. If a new applicant hasn't had the chance to already discuss it with their loved ones, or if the new role is going to mean a change in lifestyle that the family might dislike, it can make a difference to whether the employee will start the job after New Year.
Christmas is a great time to ease someone in
'Tis the season, and what better time to introduce someone into the company than before the festive period starts. Inductions, meeting the team and attending Christmas parties can all be done in a festive atmosphere. These, if done correctly, can give off a great first impression to a new starter.
Most businesses seem to agree that a few weeks investment across the festive season, for new starters, is well worth it if reduces the risk of a January let down. 
Are you on the look for some of Santa's Little Helpers? Why not get in touch today, and see how we can help you with your recruitment needs over the festive season!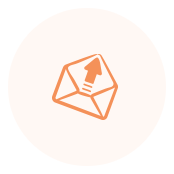 Looking for a Job?
Every day we match thousands of talented individuals with temporary and permanent jobs. We have opportunities available across the UK, from warehouse operatives to legal secretaries, temporary, contract, or permanent.
Browse Jobs
Searching for staff?
We offer 360° recruitment services in one solution. As multi-sector recruitment experts, we have ​panoramic views of the industry and the markets in which we operate.
Employer Zone
Your local office.
We have hiring hubs located across the UK; from Belfast to London; Dundee to Taunton. But we don't let geography confine us. Our expert teams use industry-leading technology to reach candidates all over the country and beyond.
Branches Network