Why Having Friends at Work is so Important
.
Having Friends is Good for your Soul 
More than a third of our life is spent at work, so it's important to be happy and healthy in your working environment. 
Having friends, especially someone you consider a best friend at work is proven to not only be a benefit to your mental health, but also leads to employees being seven times more engaged at work.
Work Friends = Increased Productivity
A study of 168 employees found that workplace relationships significantly increased performance when reviewed by their superiors. 
Other research has found 70% of employees say having friends at work is a crucial element to a happy working life. 
50% of employees with a best friend at work reported that they feel a strong connection with their company, with 35% having a higher commitment to quality to their workload.
And lastly, those with a best friend at work are 1.2 x more likely to say that have the opportunity to do what they do best, in their career.
Make Friendships a Goal
How to encourage and nourish friendships in your organisation:
Be open to communication and collaboration

Encouraging communication and collaboration makes not only for an inclusive culture, but also leaves a natural pathway for people to build relationships and make friends.

Encourage people to get to know one another

Cross-departmental terms and committees are a surefire way to get people mixing with individuals they don't usually get to spend time with. This opens up their chance to make friends and find people they connect with.

Promote and participate in social activities  

Holding social events allows staff to spend time together outside of work, and get to know one another on a more personal level. By participating in these events, you will encourage relationship building, but also potentially find a new friendship of your own.
If you're one of the lucky ones who has someone to call a friend, or their best friend, at work, share your friendship with us on Facebook or Twitter.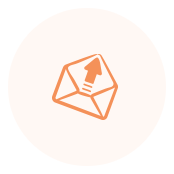 Looking for a Job?
Every day we match thousands of talented individuals with temporary and permanent jobs. We have opportunities available across the UK, from warehouse operatives to legal secretaries, temporary, contract, or permanent.
Browse Jobs
Searching for staff?
We offer 360° recruitment services in one solution. As multi-sector recruitment experts, we have ​panoramic views of the industry and the markets in which we operate.
Our Sectors
Your local office.
We have hiring hubs located across the UK; from Belfast to London; Dundee to Taunton. But we don't let geography confine us. Our expert teams use industry-leading technology to reach candidates all over the country and beyond.
Branches Network