What will you be scrutinized on at interview?
.
Interviews can be incredibly stressful. You've got a small window in which to make a big impression and every aspect of your personality is being scrutinised.
Tact and diplomacy are invaluable life skills and the interviewer wants to fully assess your capabilities in this respect – do not be the creator of your own downfall.
The most common reasons why an employer will not hire a candidate following an interview are:
A poor personal appearance which is less than professional or completely inappropriate for the job at hand.
A limp handshake.
A "know it all" attitude and overbearing or slightly aggressive.
Inability to express yourself in an adequate manner.
Not being capable of maintaining a conversation by just giving straightforward yes or no answers.
An unflattering voice, diction, and grammar.
Poor communications skills not sustaining eye contact throughout the interview and inappropriate body language.
Lack of positive attitude and a nervous disposition.
An absence of manners, maturity, and diplomacy.
Overemphasis on money.
Unwilling to start at the bottom.
Failing to show enthusiasm and complete lack of interest.
Not displaying any career goals or academic ambition.
Not attempting to ask questions about the company or about the job.
A "what can you do for me type of attitude".
Not sufficiently explaining gaps in employment history.
Criticising and defaming previous employers.
Lack of knowledge in field of specialism.
Lack of preparation for the interview this includes not taking the time to research the company which subsequently results in not being able to ask questions about the company.
Avoid criticism
An interview is the time and place for you to assert yourself but also to be careful of what not to say, this is an important distinction. For example, if you are asked to explain a specific situation, describe yourself in a positive way without complaining or criticising a former employer or colleague.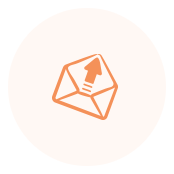 Looking for a Job?
Every day we match thousands of talented individuals with temporary and permanent jobs. We have opportunities available across the UK, from warehouse operatives to legal secretaries, temporary, contract, or permanent.
Browse Jobs
Searching for staff?
We offer 360° recruitment services in one solution. As multi-sector recruitment experts, we have ​panoramic views of the industry and the markets in which we operate.
Our Sectors
Your local office.
We have hiring hubs located across the UK; from Belfast to London; Dundee to Taunton. But we don't let geography confine us. Our expert teams use industry-leading technology to reach candidates all over the country and beyond.
Branches Network