World Leadership Week 2021 – Tips from our MD, Darren Roscoe.
.
To mark World Leadership Day 2021, our MD, Darren Roscoe sent us his thoughts on what makes a good Leader, the traits and skills that will help anyone looking toward a future leadership role. Read what he had to say below:
Hello Everyone,
My name is Darren Roscoe, and I have the pleasure to be the Managing Director of Cordant People. This World Leadership Week I wanted to share with you my own journey in leadership and the tips I have picked up along the way.
My management journey began 18 years ago, and for the last 8 I acted as the Operations Director for Cordant People, until the summer of 2021 when I was given the great opportunity to take the reins in the capacity of Managing Director. Over the near 2 decades I have worked with teams large and small, I've found it incredibly rewarding and important to ensure the teams around you are able to develop alongside the business and no one is left behind. Take it from me, when the people in your team are feeling inspired and have a clear vision and path for their own development then you're on to a winner. 
I've also been asked what the one piece of advice I would give to anyone entering a Leadership role would be? I have one tip above the rest, and that is Listen. 
Listen to your colleagues, listen to your clients, your customers and make sure that you're engaging with them and keeping those personal relationships alive and well. Even when you're at MD level, you never stop learning and the more you listen to those around you, the more you learn. 
While it brings its challenges, leadership has plenty of rewards and high points, the best of these is the People you work with. I work with colleagues across all four home nations of the UK and this diversity helps us to grow and achieve daily.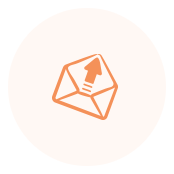 Looking for a Job?
Every day we match thousands of talented individuals with temporary and permanent jobs. We have opportunities available across the UK, from warehouse operatives to legal secretaries, temporary, contract, or permanent.
Browse Jobs
Searching for staff?
We offer 360° recruitment services in one solution. As multi-sector recruitment experts, we have ​panoramic views of the industry and the markets in which we operate.
Employer Zone
Your local office.
We have hiring hubs located across the UK; from Belfast to London; Dundee to Taunton. But we don't let geography confine us. Our expert teams use industry-leading technology to reach candidates all over the country and beyond.
Branches Network