Embracing Employee Autonomy: Is Freedom More Valuable Than Flexibility?
.
In the evolving landscape of modern workplaces, the buzz around flexibility has taken centre stage. It feels like a never ending battle between the demands of the employer to have prescriptive arrangements, and the desire of employees to have more freedom. But is flexibility all that it's cracked up to be? While it undoubtedly has its merits, savvy employers are discovering the answer to true employee satisfaction: autonomy. Let's delve into why autonomy might just be the missing piece that completes the puzzle of a truly fulfilling work environment.
The Flexibility Mirage
Flexibility has long been touted as the holy grail of employee satisfaction. The ability to work from home, choose your own hours, and strike a work-life balance seems like the answer to all our woes. And there's no denying its impact – flexible arrangements have saved commuting time, eased family responsibilities, and increased overall happiness. But here's the catch: flexibility doesn't necessarily guarantee autonomy.
Picture this: you're working from home, but your task list is still tightly controlled, deadlines remain unyielding, and your creativity is confined within rigid boundaries. In such cases, flexibility might turn into an illusion. That's where autonomy comes in.
Autonomy: Unleashing Employees Potential
Autonomy goes beyond the surface-level perks of flexibility. It's about giving employees the power to make decisions, the freedom to experiment, and the trust to execute tasks in their own way. In an autonomous workplace, employees are not just cogs in the wheel; they are active participants, contributing their unique perspectives to the company's goals. Autonomy breeds innovation.
When employees are granted autonomy, their engagement skyrockets. They're no longer bound by a strict 9-to-5 schedule. Instead, they feel empowered to create a work day that allows them to be their best and most productive self.
The Human Connection
One of the surprising side effects of the autonomy revolution is the strengthening of the human connection within teams. With flexible arrangements and virtual workspaces the camaraderie among colleagues was at risk of dilution. However, autonomy has sparked a revival.
When employees have the autonomy to set their work hours, collaborate in ways that suit them best, and drive their projects forward, a sense of ownership develops. This ownership fuels a renewed commitment to the team's success, encouraging employees to go above and beyond to support one another.
Creating an Autonomous Ecosystem
Transitioning from a flexible workplace to an autonomous one doesn't happen overnight. It requires a deliberate shift in mindset and the reconfiguration of certain processes. Here's how savvy employers are fostering autonomy:
Clear Expectations: Provide an outline of goals, expectations, output and key results, allowing employees to decide how to achieve them.
Continuous Learning: Offer opportunities for skill development and learning, empowering employees to take charge of their career growth.
Feedback Culture: Encourage open communication and feedback, enabling employees to make informed decisions.
Results-Oriented Approach: Shift focus from hours worked to outcomes achieved, giving employees the freedom to determine their methods. The emergence of autonomy provides for even greater personal accountability.
While flexibility laid the foundation for a more balanced work environment, it's autonomy that's truly propelling the workplace of the future. The relationship between employers and employees is evolving into a partnership, one based on trust, empowerment, and mutual success. So, let's embrace this new era of autonomy and watch as job satisfaction, innovation, and teamwork flourish.
Are you looking for a new role where you're given the freedom to work in a way that's best for you? Get in touch or find us on Facebook, Twitter, LinkedIn or Instagram.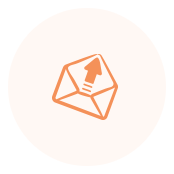 Looking for a Job?
Every day we match thousands of talented individuals with temporary and permanent jobs. We have opportunities available across the UK, from warehouse operatives to legal secretaries, temporary, contract, or permanent.
Browse Jobs
Searching for staff?
We offer 360° recruitment services in one solution. As multi-sector recruitment experts, we have ​panoramic views of the industry and the markets in which we operate.
Our Sectors
Your local office.
We have hiring hubs located across the UK; from Belfast to London; Dundee to Taunton. But we don't let geography confine us. Our expert teams use industry-leading technology to reach candidates all over the country and beyond.
Branches Network