Relocating to London: Job Advice & Tips
.
Moving to a new city can be an exciting adventure, especially when that city is as vibrant and diverse as London. It draws professionals from all over the world as it is a major financial and cultural hub. But relocating to London for a job has its own set of difficulties and things to think about. We're here to offer insightful guidance and crucial pointers for those preparing to relocate to London in search of their ideal job.
Relocating to London? First off, Research the Job Market
It's essential to research the London job market before taking the leap. Look at the demand, opportunities for employment, and wage trends in your chosen industry. Sites like LinkedIn, Glassdoor, and Indeed can offer valuable information on the current job market. Gaining insight into the job market by networking with local experts and recruiters is another benefit.
Secure a Job Before Relocating
Despite the temptation of relocating to London and then looking for work, it's usually a better idea to find a job before taking the leap. As remote interviews are becoming the norm, you can research potential employers and find a role from a distance. This is not to see this is right for everyone – what works for you will depend on your finances and flexibility!
Think About the Cost of Living
London is well known for its thriving social life, diverse culture, and iconic historical spots. As with most capital cities, it also has a higher cost of living. Ensure you research the cost of living before you accept a job offer. Examine your financial condition before moving and find out how much rent, groceries, transportation, and other necessities typically cost. Make a budget to make sure you can afford the move comfortably.
Customise Your Cover Letter and Resume
Make sure your CV and cover letter are customised to the specific role and business. Candidates apply to roles in London from all over the world, so competition can be fierce. To distinguish yourself from other candidates, emphasise your key experiences, accomplishments, and talents – check out our top CV advice.
Your chances of standing out to a potential employer are greatly increased by a well-written cover letter that highlights your interest in the position and how your values align with the business. Customise your cover letter to highlight relevant skills, experiences, and achievements that coincide with the job description. As well as a well written CV, making sure your LinkedIn profile is complete and up to date is another great way to stand out to an employer.
Relocating to London for work opens up a world of possibilities, cultural encounters, and personal development; it can be both an exciting and challenging endeavour. By following the job advice and tips in this article, you can navigate the intricacies of the London job market with greater confidence and success. It is essential to research the job market thoroughly, tailor resumes and cover letters to match local expectations, and leverage networking opportunities to establish valuable connections within the city. If you persevere through the difficulties, you'll be on the road to a rewarding career in one of the most diverse cities on earth. So, seize the opportunity, take the leap, and embark on your London adventure.
Looking for more career advice? Hear from our recruitment experts on navigating the London job market.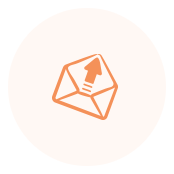 Looking for a Job?
Every day we match thousands of talented individuals with temporary and permanent jobs. We have opportunities available across the UK, from warehouse operatives to legal secretaries, temporary, contract, or permanent.
Browse Jobs
Searching for staff?
We offer 360° recruitment services in one solution. As multi-sector recruitment experts, we have ​panoramic views of the industry and the markets in which we operate.
Our Sectors
Your local office.
We have hiring hubs located across the UK; from Belfast to London; Dundee to Taunton. But we don't let geography confine us. Our expert teams use industry-leading technology to reach candidates all over the country and beyond.
Branches Network