Salary Negotiations Guide
.
Salary negotiations for a new job can be stressful for anyone, especially those who are new to the working world. But we're here with our guide to master your next salary negotiation. With our tips, we hope to set you on the right path to getting the right pay for your role and skill set.
Many job seekers turn down salary negotiations in favour of a "take it or leave it" offer. We found out our audiences preference in our most recent poll, with 52% voting in favour of negotiations and 46% in favour of a straight up offer. But many employers prefer to leave some wiggle room in salary negotiations for the right candidate. So you need to be ready.
#1 Research the market rate
Before you begin your salary negotiations, it's important to understand what the going rate is for your role. Let's say, for example, you are a software developer who has just been offered a new job in London. Using a salary comparison site, like Indeed, you can see the average base salary for that type of role. For a software engineer in London, that would be £66,862 per year.
You can also check out our salary survey to find the average page for your role.
Entering salary negotiations with a good idea of the average salary for your role, skills, experience level and location is a great first step in getting your desired outcome.
#2 Build a case before salary negotiations
If you receive the initial offer from your new employer, and it doesn't meet your expectations, you should be looking to counter. Before you do, you must build your case explaining why you deserve a higher salary. Here are some discussion points to consider:
What are the salary averages based on your years of experience?
Do you have more experience than the average worker in your field?
Do you have a qualification that many others may not?
Have you any significant achievements in your career that will make you stand out?
Do you have additional experience in the industry you'll be working in?
Do you have any in-demand skills?
But don't focus too much on yourself, what value will your skills and experience bring to the business? What innovative ideas do you have? Explain to the employer or recruiter how you not only meet the requirements of the role, but how you exceed them.
Considering all these factors can help you put a strong case together when in salary negotiations.
#3 Be confident
Some jobseekers underestimate themselves and what they're able to achieve. If you don't believe you're worth the salary you're requesting, the employer won't believe you either. By doing your research on the market rate and knowing your worth, you can go into salary negotiations confident in your expectations.
#4 Consider additional perks
Pushing for the salary you think is fair is the right thing to do. However, if the employer is refusing to budge, you need to consider whether to accept, reject the offer or opt for additional benefits over salary. Requesting a much larger starting salary may be out of the employers budget but additional perks may be on the cards. What would make you accept an offer? Reduced hours, flexible working, four day work week? Depending on what you value most, it can be beneficial to both parties to lower your initial starting salary in the hopes for future progression opportunities and a better overall benefits package.
Remember, we're not saying to just accept anything the employer throws at you. If you're truly unhappy with the offer, it may be better to politely decline and consider a new role elsewhere.
Final thoughts
Salary negotiations can be difficult for everyone, not just for the employee but the employer too. In most cases, both parties want what's best, and an agreement can be reached with a bit of back and forth. Armed with the tools we've outlined in this blog, we hope you're able to get a salary that is fair and right for you.
If you're looking to put these new skills to the test, you can start your job search with us! Check out our careers page to search for our latest jobs.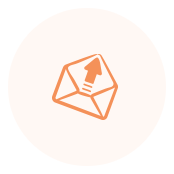 Looking for a Job?
Every day we match thousands of talented individuals with temporary and permanent jobs. We have opportunities available across the UK, from warehouse operatives to legal secretaries, temporary, contract, or permanent.
Browse Jobs
Searching for staff?
We offer 360° recruitment services in one solution. As multi-sector recruitment experts, we have ​panoramic views of the industry and the markets in which we operate.
Employer Zone
Your local office.
We have hiring hubs located across the UK; from Belfast to London; Dundee to Taunton. But we don't let geography confine us. Our expert teams use industry-leading technology to reach candidates all over the country and beyond.
Branches Network